Masala Chai Kulfi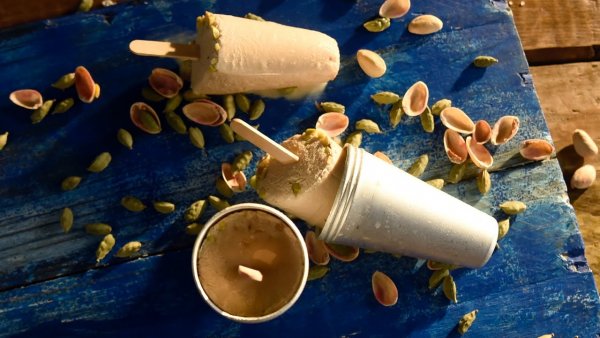 Ingredients
1 tablespoon Jayant Utsavi Tea
2 Cups Milk
1/2 tablespoon Chai Masala
1 tablespoon sugar (optional)
1/2 cup condensed milk
1/2 cup fresh cream
2 tablespoon pistachios, chopped
Cooking Method
In a pan, add milk, Jayant Utsavi Tea, sugar, chai masala and boil.

Strain it in a large bowl, keep aside and let it cool.

Add the condensed milk, fresh cream and chopped pistachios to the tea flavoured milk Whisk slowly until everything gets well mixed and keep it aside.

Divide this mixture in Kulfi moulds. Cover the moulds with foil paper and insert Popsicle stick in each.

Freeze for 2 hours or till set.

Demould and serve chilled with some chopped pistachios.